Our team at Lovett Dental Gulfgate prides ourselves on being one of Texas's premier family dentistry practices. But what does the term 'family dentistry' mean? What can you expect from family dentistry services? The following is a look at those answers and more, and why you should choose our team at Lovett Dental Gulfgate when it comes to your family's oral health.
The Basics of Family Dentistry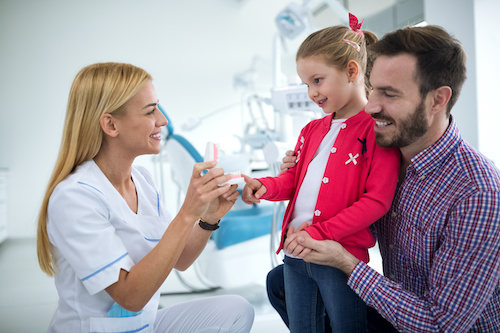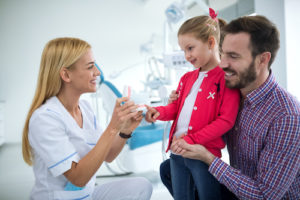 Some people don't think that there's much of a difference from one dental office to another, but, in fact, there is. While all family dentists are general dentists, not all general dentists are family dentists. The key here is the difference between expertise in handling both children and senior adults.
A dental practice that lists themselves as a family dentistry location is a place that has training and experience in diagnosing, treating, and handling general, preventative, and comprehensive treatment for individuals of all ages, from a young child getting their first tooth to a senior being outfitted for dentures. In contrast, a general dentist will often work primarily with adults with limited experience in younger and older individuals. More specialized dentists, such as pediatric dentists, will primarily service only kids and teenagers.
The primary benefit of choosing a family dentistry office is that you will be able to partner with an experienced team that can address the entirety of your family's oral health needs throughout their life. A team that is trained to deliver specialized care ensures that each member of your family gets the treatment they need.
Types of Family Dentistry Services
Our team at Lovett Dental Gulfgate boasts a robust array of family dental services that make us a perfect 'one-stop-shop' when it comes to your family's oral health needs. Such dentistry services include:
Routine dental exams and cleanings: Routine teeth exams and teeth cleanings are among our primary services, and their importance cannot be understated. Keeping a regular schedule with our family dentistry will allow us to accurately track each of your family members' dental health to ensure everyone follows healthy dental habits. Routine exams also help us follow potential issues like a growing tooth that may become impacted to start with the right treatment plan early.
Cavity checks and fillings: With sugar and similar ingredients being so readily found in today's food, it's no wonder that more children than ever develop cavities. The good news is that cavities can be prevented. Our family dentistry team is adept at identifying problem areas and either making prevention recommendations like fluoride and dental sealants or treating cavities will fillings.
Orthodontics. Orthodontics is the treatment of teeth irregularities, such as when teeth erupt or become misaligned. Our family dentistry offices are adept at diagnosing irregularities and helping your family choose the best course of action to treat them, whether it's a corrective tool like braces, surgery to remove an impacted wisdom tooth, or something else entirely.
Gum disease treatment. It's not just the teeth themselves that must be monitored. Our team also offers an array of specialized tools and procedures designed to examine, monitor, and treat gum diseases — such as prescribing antibiotics to fight a case of gingivitis and performing gum flap surgery to treat severe gum disease.
Contact Our Team at Lovett Dental Gulfgate to Learn More
Are you ready to switch your dentist to a more family-friendly one? Contact our team at Lovett Dental Gulfgate today to learn why so many families (and individuals) have chosen us as their trusted family dental practice. Review our testimonials, and then, when you're ready, schedule your family's next dental appointment either online or by calling and speaking with one of our friendly representatives at 832.501.3191.