Our team at Lovett Dental Gulfgate prides itself on being one of Texas's premier family dentistry practices. But what exactly does the term 'family dentistry' mean, and what can you expect from family dentistry services? At Lovett Dental Gulfgate, we provide dentistry services for the whole family so that we can be the team that you rely on for your family's smiles.
The Basics of Family Dentistry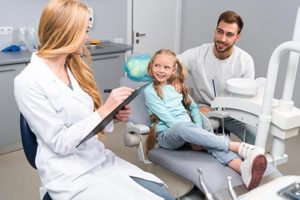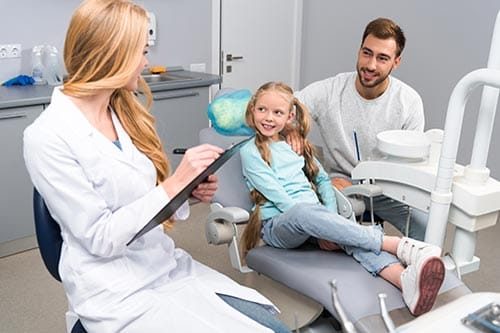 Some people don't think that there's much of a difference from one dental office to another, but, in fact, there is. While all family dentists are general dentists, not all general dentists are family dentists. The key here is the difference between expertise in handling both children and senior adults.
A dental practice that lists itself as a family dentistry location is a place that has training and experience in diagnosing, treating, and handling general, preventative, and comprehensive treatment for individuals of all ages, from a young child getting their first tooth to a senior being outfitted for dentures. In contrast, a general dentist will often work primarily with adults with limited experience in younger and older individuals. More specialized dentists, such as pediatric dentists, will primarily service only kids and teenagers.
Benefits of Family Dentistry Services
The primary benefit of choosing a family dentistry office such as Lovett Dental Gulfgate is that you will be able to partner with an experienced team that can address the entirety of your family's oral health needs throughout their lives. You want a team that is trained to deliver specialized care so that each member of your family gets the treatment they need.
Other benefits of family dentistry services include:
Preventative care – Our dental professionals will educate your family about proper oral hygiene so that more severe issues won't develop.
Emergency dental services – Your kids may have accidents or injuries that may require emergency dental services. Our Lovett Dental Gulfgate team is here when you need us.
Ease dental anxiety – It's perfectly normal for children to be nervous or anxious about going to the dentist. You can act as a role model for your children with regular dental appointments at Lovett Dental Gulfgate.
Convenience – With a wide range of dental services under one roof, we eliminate the need for dental appointments all over town.
Consistency – Our team builds trust with your family by providing outstanding care, and we get to know what dental services would be best for your family's needs.
Types of Family Dentistry Services
Our team at Lovett Dental Gulfgate boasts a robust array of family dental services that make us a perfect 'one-stop-shop when it comes to your family's oral health needs. Such dentistry services include:
Discover the Best Dental Services for Your Family
Are you ready to switch your dentist to a more family-friendly one? Contact our team at Lovett Dental Gulfgate today to learn why so many families (and individuals) have chosen us as their trusted family dental practice. Review our testimonials, and then, when you're ready, schedule your family's next dental appointment either online or by calling and speaking with one of our friendly representatives at 713-847-8822.