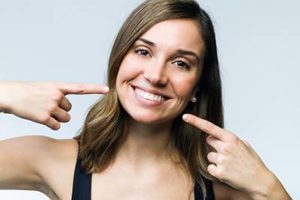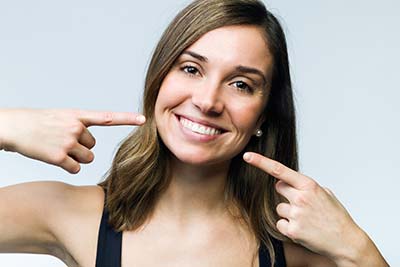 At Lovett Dental Gulfgate, we pride ourselves on our cosmetic dentistry services that strive to make your smile look its absolute best. Covering your mouth or turning your lips downward are natural reactions that people use to hide their smiles. If you feel that you need to hide your teeth so others won't notice them, you're a great candidate for our specialty dental services. 
Cosmetic Dentistry in Southeast Houston
If you have any of the following dental issues, then cosmetic dentistry at Lovett Dental Gulfgate can help:
Cracked or chipped teeth

Gaps in teeth

Overcrowding

Stains

Tooth decay

Teeth turned inward or outward
Patients seeking cosmetic dentistry can enjoy the following corrective services:
Cosmetic Dentistry for All Ages at Lovett Dental Gulfgate
It seems that some people are born with a perfect smile. What you might not realize is there's a good chance they've had cosmetic dental work done in the past. From childhood until our golden years, cosmetic procedures can enhance our smiles to help us enjoy the confidence that comes along with looking and feeling great. Dental trauma comes in many forms, and the good news is that our cosmetic dentistry in Southeast Houston can take care of most of these issues.
Braces aren't just for children and teens. Approximately 20% of orthodontic patients are adults. With many options like clear aligners and ceramic braces, discreet correction of overbites, underbites, and more are all possible. We also offer options to reduce the time you have to wear braces. You'll also experience fewer aftercare requirements and less discomfort. With the great results braces produce, they're a worthwhile investment for most patients. The ADA offers information on orthodontics on the ADA's Mouth Healthy website.
Another popular option for correcting dental issues with tooth decaying is getting porcelain veneers. Also known as (dental) porcelain laminates, this highly customizable solution can provide instant gratification. Using porcelain that's resistant to staining and corrects many cosmetic issues that would otherwise require braces, it's a great choice for many patients. Avoiding extensive treatments is appealing, and a bright smile that lasts is the top benefit that makes veneers so popular. The American Association of Cosmetic Dentistry's affiliated website, Your Smile Becomes You, provides a wealth of information on cosmetic dental options, including veneers.
Cosmetic Dentistry for Dazzling White Teeth
The most popular cosmetic dental procedure is teeth whitening. With both in-office and at-home options, it's easy to make a bold statement. The teeth whitening services offered with Lovett Dental Gulfgate are significantly more impactful than over-the-counter products. Using hydrogen peroxide or carbamide solutions, in-office whitening procedures can have an immediate result. Some patients choose to enhance their dental office whitening with one of our at-home kits. Other patients request a kit when it's time for their routine checkup appointment, and they'd like a whitening product that produces a great result in a short amount of time. Our dentists can fit custom trays for the gel that's used with our at-home kits. This way, the product will produce a desirable and predictable result each time.
Contact Lovett Dental Gulfgate Today
Lovett Dental Gulfgate welcomes you for a free consultation for our cosmetic dentistry services. You'll meet with one of our dentists who'll take the time to listen to your concerns, and they'll develop an action plan for your perfect smile. Seeing a boost in confidence by making a noticeable difference in our patients' lives is what makes our work so gratifying. See exactly how Lovett Dental Gulfgate can improve your smile by calling 713-847-8822 to schedule a dental appointment today.