When it comes to having a beautiful smile, some people refrain from smiling as much as possible because of the way their teeth look and align. We can help you with that at Lovett Dental Gulfgate. We offer comprehensive orthodontic services, including using some of the most innovative specialty dental options available. When you meet with our orthodontist to learn about the orthodontic services right for your smile, you may be excited about the opportunities we can offer to you.
What Can Orthodontics Do for You?
The use of orthodontics isn't a new service, but one used for a long time to improve the position and alignment of the teeth. It can give you an improved smile, one that you are more confident in. Yet, there are other benefits to using orthodontic services as well. For example, it can improve speech and chewing ability when your teeth are properly aligned. It may also prevent some of the early decay that can happen as a result of poor alignment.
Who Can Benefit from Orthodontic Services?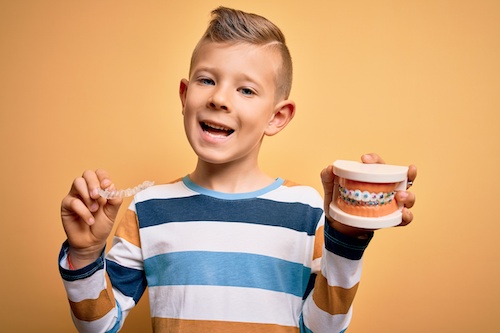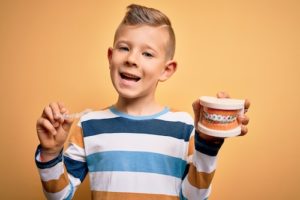 If you have any misalignment with your smile, we encourage you to come in for a consultation and appointment. Orthodontics can help both kids around 11 and up as well as adults. When you come in for an appointment, you'll learn more about what you can expect if you get treatment from us. Some of the conditions that orthodontics may be able to help with include:
Teeth that overlap each other
Crooked teeth
Teeth with gaps between them
Overbites
Underbites
The sooner you schedule a consultation with your orthodontist at Lovett Dental Gulfgate, the sooner you may start to see improvement in your smile. We encourage you to contact us today.
What Types of Orthodontics Are Right for You?
One of the big questions people have is what type of orthodontic services will provide the best level of relief and improvement. Many people worry about others noticing their braces, especially in kids who face peer pressure daily. However, we offer several solutions, including those that are hard to see:
Traditional metal braces: This option works to improve your teeth alignment using metal brackets attached to the tooth's exterior. We tighten them over time to change and move the position of that tooth.
Ceramic clear braces: This option uses clear ceramic material to attach to the tooth. The process is the same, but it is much more difficult to see the braces present in this application type.
Clear tray aligners: Many people who need orthodontics will want to consider these trays. They slide into your mouth and work to move the teeth slowly over time. They are more comfortable than other options, but they also work faster to give you the smile you desire.
How to Get Started with Our Team
You can call to schedule a consolation with your orthodontist right now. We may also want to ensure your oral health is good and ensure your teeth are healthy enough for braces. To do that, we may encourage you to schedule a consultation with our other service providers. By working with our team, you can have a healthy and beautiful smile in no time.
Some of the services we may recommend include:
General dentistry exams
General dental cleanings
Periodontal disease treatment
Take the Time to Call for Help Today from Lovett Dental Gulfgate
You can have the smile you want when you work with our orthodontist at Lovett Dental Gulfgate. Orthodontics does not have to be scary or overwhelming. Take a few minutes to learn more about our orthodontic services by scheduling a consultation and exam. Let's work to improve your smile. Contact us at 832.501.3191 for an appointment today.