At Lovett Dental Gulfgate in Texas, we offer comprehensive preventative dentistry services to improve your dental health and minimize future risks. Our general dental services are some of the most innovative available. What can we do today to help minimize or prevent problems down the road? It's about providing you with access to the very best in preventative dental care.
Why Is Preventative Dentistry So Important?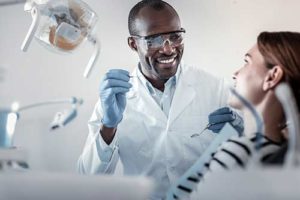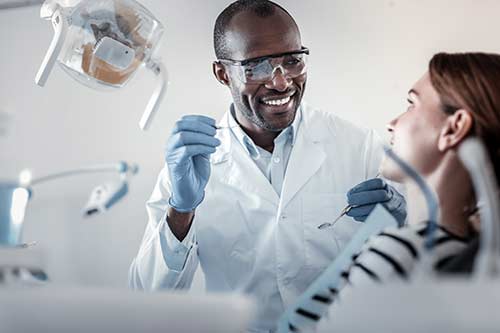 For many people, prevention is always the best route when it comes to dental health. The more we do now to safeguard and protect your teeth, the better your long-term dental health will be. Some of the benefits of preventative dental care include:
Minimizing the risk of costly procedures down the road
Protecting your teeth from early decay
Limiting overall dental problems for you that cause pain
Ensuring your natural teeth last as long as possible
Keeping your smile beautiful for years to come
Which Preventative Dentistry Services May Be Best for You?
Our goal is always to work closely with you to determine the best treatment for your needs. Some people are at a higher risk of developing dental decay or cavities than others. Some may need more aggressive treatment for the early signs of gum disease to prevent a long-term outcome. Here are some of the preventative dentistry services we offer that may help you.
Fluoride Treatments: If you are not getting enough fluoride from other sources, such as tap water, or we note early decay of your teeth, we may recommend fluoride treatments to help protect your tooth strength.
Dental Sealants: Another form of protection, often used to help those at a higher risk for cavities, is sealants. If you or your children consume a significant amount of sugar, for example, we may recommend sealants that are placed over the top of the teeth to lock out bacteria and protect soft tissues.
Dental Deep Cleanings: Another important solution for many people is deep cleaning. We may recommend this if you have the early signs of gingivitis and bacteria buildup. This process is more aggressive than general tooth cleaning but can be very helpful in reducing plaque buildup.
The steps we offer vary, based on what would be best for your smile. The good news is there are solutions to help improve your dental health in most situations.
Treating Current Needs Before Preventative Dental Care
When you visit our Texas office, we'll discuss your needs with you for preventative dentistry. However, we also want to do what we can now to resolve any existing problems present and give you the smile you desire. As a comprehensive dental office, we offer solutions to meet most needs. This may include:
Our team is ready to answer your questions, too. For example, you may want to know what you can do to brighten your smile. Our teeth whitening services can help. While they are not preventative dentistry services because this doesn't prevent further damage, they can improve your smile. You may also want to ask us about fixing existing problems, such as using dental implants to replace missing teeth. There is a range of ways to get your teeth not only healthy but also beautiful. Our preventative dental care can ensure your smile lasts.
Make an Appointment with Lovett Dental Gulfgate Now for Your Dental Needs
Preventative dentistry could help you avoid some difficult dental conditions. Our team aims to give you access to the very best solutions available. Our preventative dentistry services are available to help you today. To learn more about the best preventative dental care for your smile, call Lovett Dental Gulfgate in Texas at 713-847-8822 or reach out to us online now.