When it comes to a painful or broken tooth, getting help right away is critical. At Lovett Dental Gulfgate, we work closely with our clients to ensure you have access to the fast, pain-free tooth removal you need so you can smile again. If you know you need teeth extractions or are unsure if you may, we encourage you to give us a call right away. Tooth extraction is not something you should put off.
How Do You Know You Need Tooth Extraction?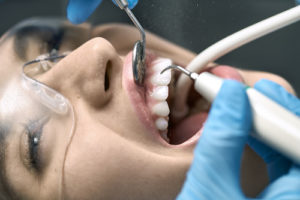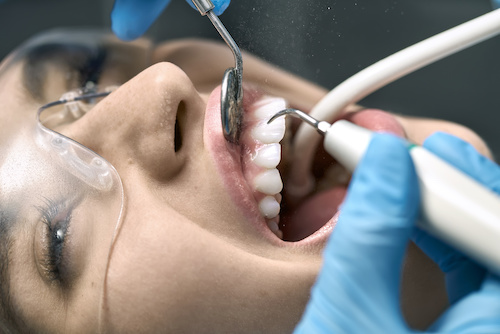 Our team of general dentists at Lovett Dental Gulfgate will do everything we can to minimize this risk by working to preserve your tooth and prevent its loss. We offer many types of procedures that may be able to fix a damaged tooth.
There are times when this is not possible. When that happens, tooth extraction is your best bet. Our team provides tooth removal services in our Texas office that can be done right or atter date.
Some of the most common reasons you may need tooth extraction include:
A damaged tooth from an accident
Impacted teeth, including wisdom teeth
Crowding of the teeth
Significantly decay and damage to the teeth
Gum disease that has damaged your teeth
When you come in for a consultation, we will talk to you about your options and then provide you with an appointment time for tooth extraction if it cannot be done right away.
Simple Tooth Extraction Is an Option
We often use a local anesthetic and remove your tooth during an appointment with the dentist. This may be done when the tooth is in one piece and otherwise easily accessible. If your tooth broke during an accident or there is overcrowding present, we can often use this method.
More Complex Tooth Extraction Options
Another option for teeth extractions is to have an oral surgeon handle the process. There are many times when this is necessary. If the tooth is in multiple pieces or the decay is significant, we may need to use this method. We may also use this method for teeth extractions if the tooth is under the gum, such as in impacted teeth. In these cases, we need to use general anesthesia to reduce any pain you may feel during the procedure.
Tooth Removal Can Be Pain-Free
When you come into our office for teeth extractions, you will notice we are committed to helping to improve your smile without pain. We use a variety of pain medications and offer sedation dentistry. Even if you are afraid to have a dental appointment like this, we can offer solutions to get through it.
Most of the time, tooth removal starts with the gum's opening, exposing the tooth, and removing it. We then stitch it closed. This allows for the gums to heal over a period of time. We'll provide you with instructions on how to care for your gums during the healing process.
How to Get Help with Tooth Extraction in Texas
Call our office and let our team help you schedule the tooth removal you need to get started. We don't stop there at the tooth extraction. We can do much more for you, including helping you with ongoing dental problems and even helping to replace that tooth.
Call Lovett Dental Gulfgate Now
When it comes to tooth extraction, could you not put it off one more day? Contact Lovett Dental Gulfgate for any tooth removal needs. Our office is available to help you right away for emergency needs in most cases. We can also schedule teeth extractions that fit your schedule. Take the time to call us now at 713-847-8822 for immediate help.