It can be overwhelming to deal with dental problems. You may find that you can't enjoy the foods that you once did because of tooth sensitivity, pain, and much more. This is when you need to visit the general dental professionals at Lovett Dental Gulfgate. We offer dental crowns and bridges to help you gain structural stability once again.
Do you need a crown or a bridge? Many people assume that these are interchangeable. While they're both prosthetics to bridge a gap, they're used in different situations. Dental crowns are common, and they're present in a bridge, too. They're needed once you start to experience extensive decay or when you have damaged a tooth. If you have misaligned teeth, it may be necessary to explore crowns, too.
What Is a Dental Crown?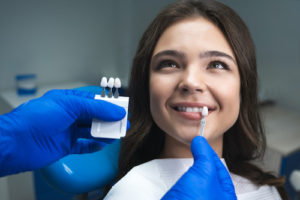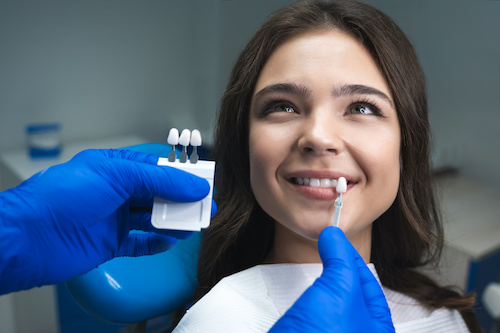 A dental crown is commonly made of ceramic or porcelain. It is a false tooth that is custom-made to fit the needs. The crown will go over the existing tooth and cemented into position. It goes on like a crown or a cap so that the strength of the tooth is improved.
There are a few instances when a dental crown makes the most sense:
Chipped tooth
A tooth is broken
Fractured tooth
When a crown is made, the color and texture can be matched to your existing teeth. Essentially, this allows you to smile with confidence. No one would know that you have a crown in place.
What Is a Dental Bridge?
A dental bridge is an appliance that allows you to compensate for a missing tooth. The bridge is made of porcelain and is fused to metal. This structure allows you to improve your ability to chew while also providing a real tool's appearance.
The reason that it is called a bridge is that the appliance forms a bridge between two crowns. The crowns are prepared first. Then, the bridge is placed, which is comprised of one or more false teeth.
A bridge might make more sense in certain instances:
A tooth is missing
Dentures are unstable or uncomfortable
With our restorative dentists' help, we can be sure to find a solution that works for you.
How Lovett Dental Gulfgate Can Help
We understand that you have options when it comes to dental care. Lovett Dental Gulfgate has board-certified dentists and specialists to ensure you have someone to go to that you can trust. We offer appointments early, late, and even on Saturdays to make it easy for you to get the care you need.
When you come in for your appointment, we'll take a look at your dental hygiene and conduct some x-rays to get a better idea as to what you're dealing with. You can tell us more about your history with dentists, too, so we can understand what's going on.
We'll decide between crowns and bridges once we can see what's already in place. If you have a missing tooth or even unstable dentures, it may be better to move to a bridge. In some instances, we may even talk to you about dental implants if we believe it will provide you with a better smile and more comfort overall.
Additionally, if you already have a dental crown, and it has been damaged, we offer appointments for dental emergencies. It ensures you can be seen right away to avoid being in pain for any longer than necessary.
The only way to get over the pain and prioritize your oral health is by scheduling an appointment. Learn more about dental crowns in Houston today. Give us a call at Lovett Dental Gulfgate at 713-847-8822. We'll get you an appointment so that you can get the care that you deserve.