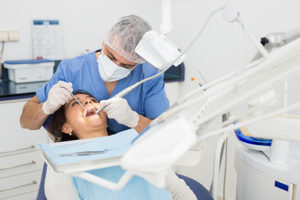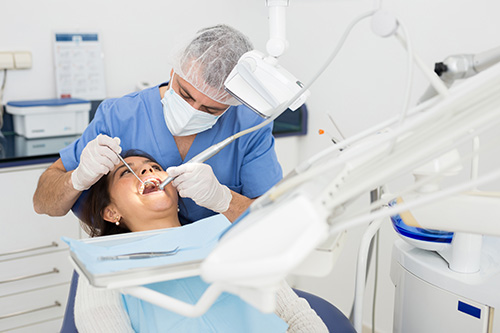 If you are experiencing dental problems, now is the time to reach out for help. Dental problems don't go away on their own. Instead, these issues tend to get worse over time. Your teeth are one of the first things people notice about you, so it's natural to want an attractive smile. Some dental problems can cause pain, and others are solely cosmetic. Regardless of the type of dental problem you have, finding a dentist who has experience with dentistry specialist services is essential. 
At Lovett Dental Gulfgate, we offer specialty dental services along with cosmetic, general dental, and orthodontic services in Houston, Texas. We can help you restore your smile so that you feel more confident in your appearance.

Specialty Dental Services at Lovett Dental Gulfgate
We offer a variety of different services to meet your needs. We specialize in cosmetic dentistry services but are also capable of taking care of other types of dental issues. By offering a wide selection of services, we can cater to the needs of all our patients. Specialty dental services include:
Periodontics Specialist Services at Lovett Dental Gulfgate
If you are struggling with gum problems, such as bleeding gums, gum recession, or loose teeth, you may be in need of periodontics care. At Lovett Dental Gulfgate, we are capable of diagnosing the cause of your problems and coming up with a solution that will help prevent further gum problems and potential tooth loss. We may be able to help you grow back the gum tissue, and we can even perform gum grafts to help keep your teeth stable.
General Dentistry Specialist Services at Lovett Dental Gulfgate
We handle all types of general dentistry at Lovett Dental Gulfgate, ranging from simple checkups to fillings. We offer our services to people of all ages. If you need a checkup, cleaning, or believe you might have a cavity, we can help. Our dental care services are gentle and affordable. You don't have to worry about your dental hygiene or feel afraid of the procedures you may need. Our team of compassionate dentists and assistants will take care of you.
Cosmetic Specialty Dental Services at Lovett Dental Gulfgate
If you don't like the way your smile looks, you aren't likely to smile often. Not all dental problems cause pain and discomfort. Some affect the look of your teeth. That's where cosmetic dentistry comes in. We offer a variety of cosmetic services at Lovett Dental Gulfgate. Our team can straighten your smile, whiten your teeth, remove the spaces and gaps between teeth, and even replace missing teeth with artificial ones that look and function like real teeth. Some of the cosmetic services we offer include:
Pediatric Dentistry Services at Lovett Dental Gulfgate
It's not always easy to get your child to go to the dentist, especially if they feel afraid about it. We understand that children require special care, and we are happy to offer services tailored to the unique needs of children. Our pediatric dentists and dental assistants know how to keep children calm and perform procedures as gently as possible. We can handle both common and complicated childhood dental problems with ease.
Oral Surgery Services at Lovett Dental Gulfgate
It's never easy to hear that you need oral surgery. Some people handle surgery well, while others fear dental procedures. We cater to everyone, so regardless of your outlook, we can safely and easily help you get through the surgery and ensure that your teeth look and function well. Some of the types of oral surgery we offer include:
Root canals

Extractions

Gum surgery

Wisdom teeth removal

Gum grafting
Restore Your Smile with Specialty Dental Services at Lovett Dental Gulfgate
Don't let dental problems dull your smile. If you have a fear of the dentist, have been putting off dental care, or need specialty dental services in Houston, we're here to help. We can fix your dental issues and give you a smile that you are proud to show off. Contact Lovett Dental Gulfgate to make your dental appointment by calling 713-847-8822 or completing our secure online form today.